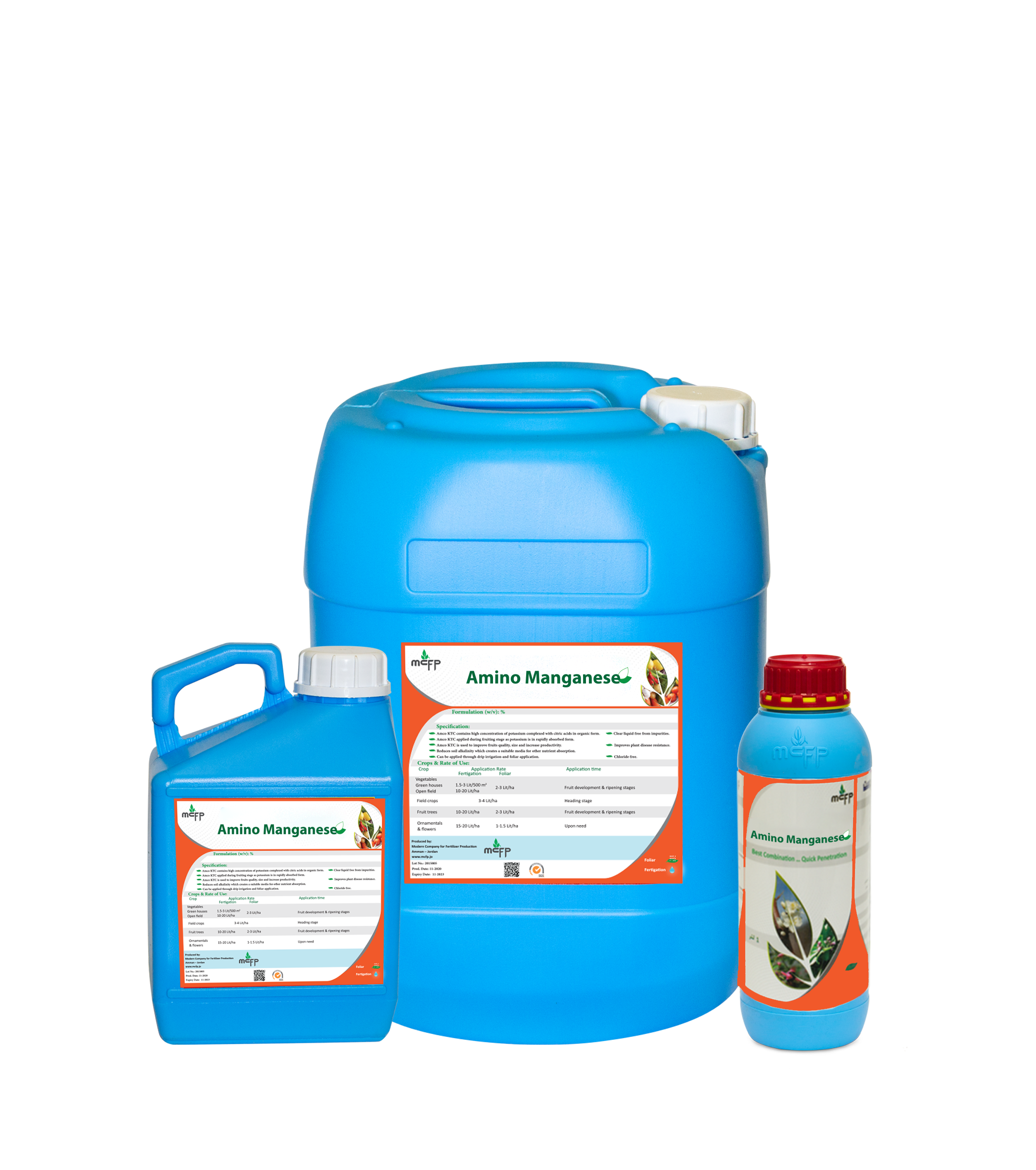 Amino Manganèse is a liquid Manganese formula complexed with Amino acids designed for quick foliar absorption.
The amino acids in the formula will allow the plant to generate proteins in a more rapid way and with a saves plant energy.
Applied to prevent & cure Manganese deficiencies. Manganese functions as part of enzyme systems in plant, it activates several important metabolic reactions and plays direct role in photosynthesis. Manganese accelerates seeds germination and maturity.

MCFP is leading Jordan-based company specialized in manufacturing & supplying NPK fertilizers in different forms...
Receive Special Offers & Promos
Latest From Our Blog