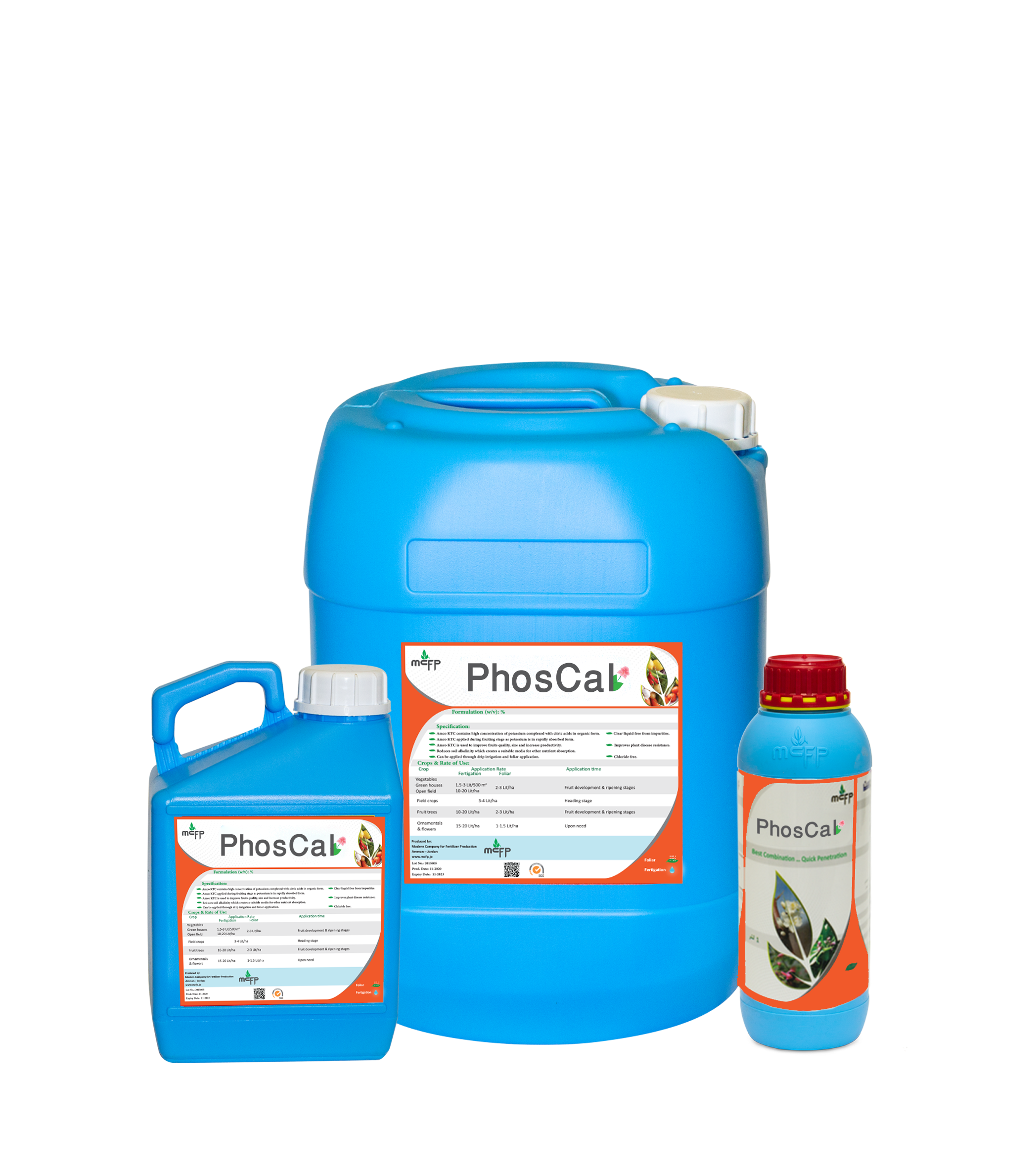 Phoscal is a special liquid fertilizer containing phosphorous with calcium and boron which are combined with amino acids to ensure rapid absorption leading to quick results.
Phoscal specially designed from high quality raw materials to serve the plant better blossoming and setting.
Improves fruit quality during fruit stage.
Phoscal can be used by foliar application and by fertigation.
Phoscal provides plant with phosphorous and calcium without conflict interaction.

MCFP is leading Jordan-based company specialized in manufacturing & supplying NPK fertilizers in different forms...
Receive Special Offers & Promos
Latest From Our Blog