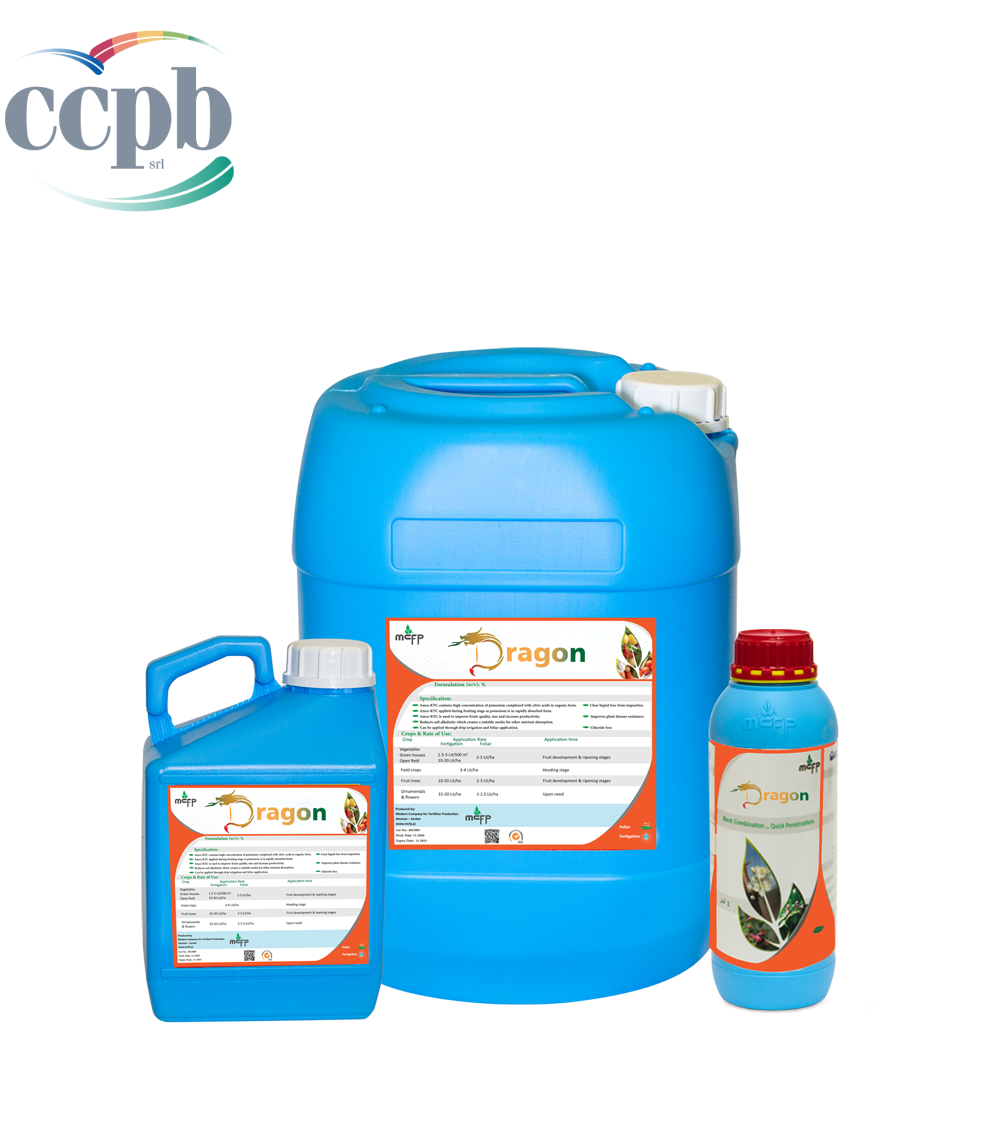 Dragon is liquid bio stimulant extract derived from high quality of natural seaweed variety Ascophyllum nodosum combined with trace elements, multi-vitamins, humins, amino acids, lignin and major phytohormones (auxins, cytokinins, gibberellins that present naturally in the seaweed) which specially designed to:
Stimulate plant growth and provide plant with the necessary energy to overcome from stress conditions such as heat, drought and frost.
Enhance cells division.
Increases photosynthesis and chlorophyll production.
Improve protein and carbohydrate synthesis.
Improve yields and crop quality.
Enhances the development of new seedlings and speeds up establishment.
Utilization of applied fertilizers.
Contains wetting agent for more efficient use.