What are blue compost pills?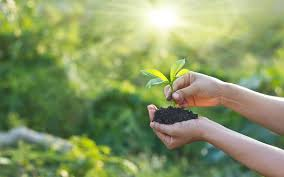 MCFP
November Wednesday, 2020
Blue grain fertilizer is the most controversial fertilizer among agricultural enthusiasts, and if you want to use it in the garden, you must make sure that the blue grains are placed and fertilize the soil with them at least four weeks before, and you can then use the plants in the soil after the resting phase, in addition to The intensity of the dose depends on the needs of the plant, such as with different stages of growth in the spring, and the formation of fruits in the early summer. It is usually enough to spray the beads on the thin plant soil.
Many workers in the agricultural sector have dealt with blue grains, while he did not want to replace them for multi-nutrient fertilizers, especially if it came to plants that require special care and need fertilization in order to be able to flourish or get a rich harvest.
These blue grains are a complete chemically produced fertilizer and are commercially available as grains or liquid fertilizer, and their shape is as small balls in blue color and it is known as a universal fertilizer used for all garden plants and herbal care, but you must be careful because throwing a lot of fertilizer leads to burning the grass because it can damage the plants From the roots, you should put small amounts of blue beans.
As for the liquid fertilizers of the blue grain type, they are actually grain fertilizer, but diluted with water, and the mechanism of mixing the granules with water ratios is included on a bottle, and fertilization often occurs between March and October because the temperatures have not yet risen and the rains sometimes fall.
And we come to the components of the blue grains, which contain main nutrients that differ from one product to another. It is also indicated that the blue grains as fertilizer because of its ingredients are certified because it is a product of potassium, phosphorus and nitrogen. It is not the best option to choose it, especially if children play in the park or if there are pets in the house.
In Pakistan, fertilizers are of great importance to them. In Pakistan, agricultural production is dominated by a number of crops that represent about 60% of the GDP, and agriculture in Pakistan is one of the most important engines of the Pakistani economy, so it was important for Pakistan's neglectful interest in chemical
Latest Post