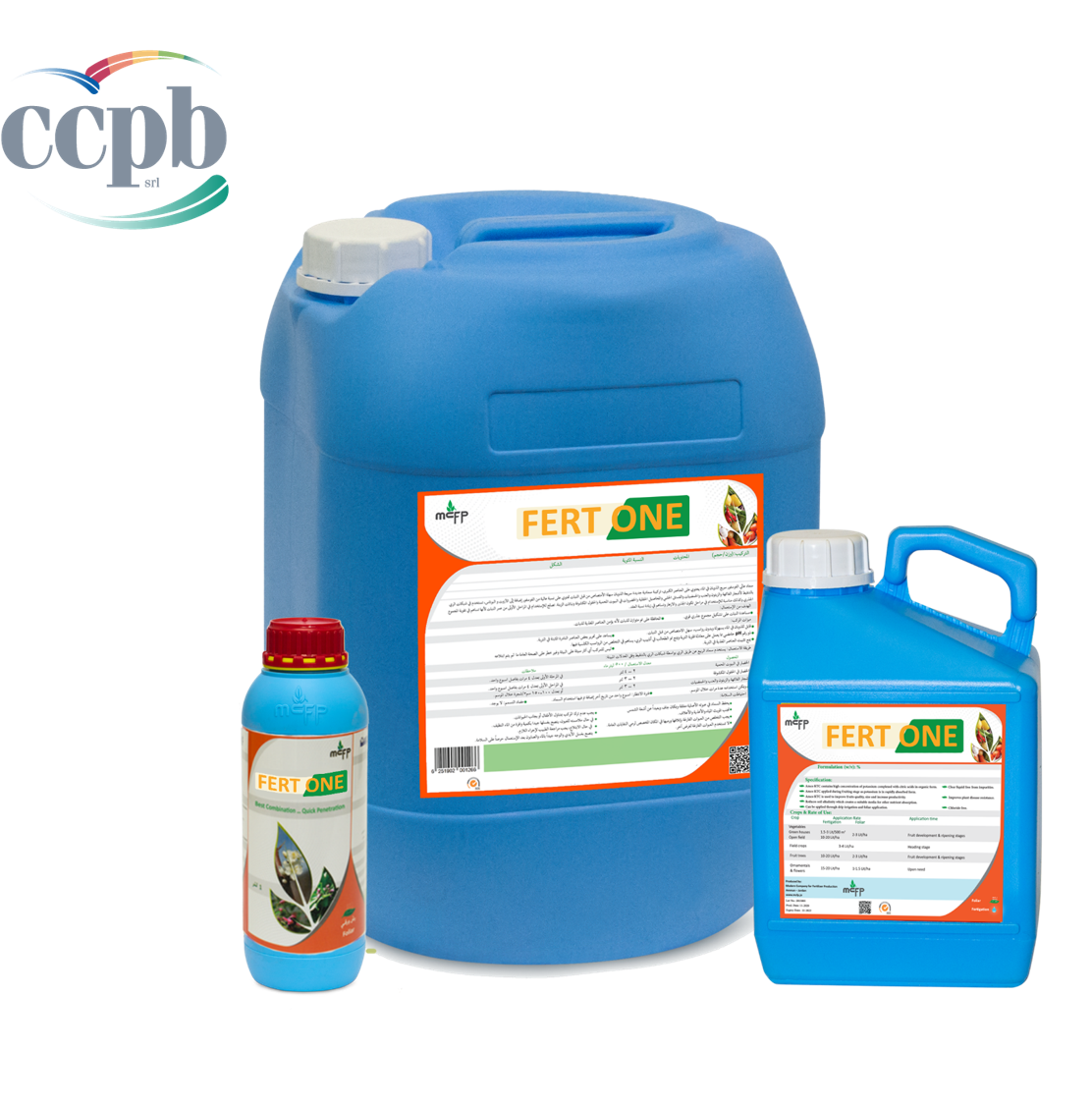 Fert One is an Amino Acid based product withorganic Nitrogen designed for foliar application aswell as through drip irrigation.
Fert One will increase plant resistance againststress as it promotes quick recovery of plant afteradverse conditions. It will also induce energysaving in general plant metabolism as it suppliesorganic substances that should otherwise besynthesized by plant itself.
This formula will boost cell expansion and shootelongation in case of stress. It will also increase plant productivity. Fert One can be mixed with pesticides andfertilizers as it will enhance the properties ofactive substances.