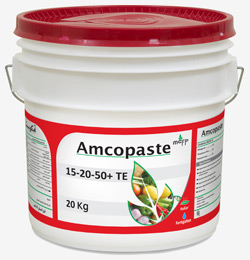 Amcopaste 15-20-50 + TE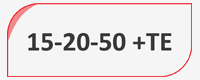 This formula is designed to improve fruit size, quality & quantity. By including high analysis of Potassium it will increase sugars & carbohydrates content in the fruits.
It is recommended to be applied in fruiting & ripening stages to maintain balance between the vegetative and fruit growth; leading to extended crop life cycle.
Contains essential micronutrients for plant proper growth and for preventing any deficiency.