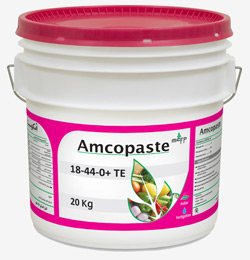 Amcopaste 18-44-0 + TE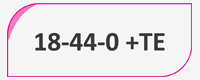 Formula with high content of 100% available Phosphorus, perfect for early growth stages to promote strong roots, also for flowering stage in order to stimulate flowering & increase its number.
Enriched with organic matter which biodegradation will releases nutrients for microorganisms that benefit the plant. Also foliar degradation into sugars, carbohydrates that are stored in cells nutrient storage pool which will make them easier to re-mobilize and will save plant energy, which will direct plant energy to other functions.
Contains several trace elements with adequate concentrations; which will support the plant strength at the early growth stages.