Amcolon titled as Best Jordanian Product Prize 2018 – 2020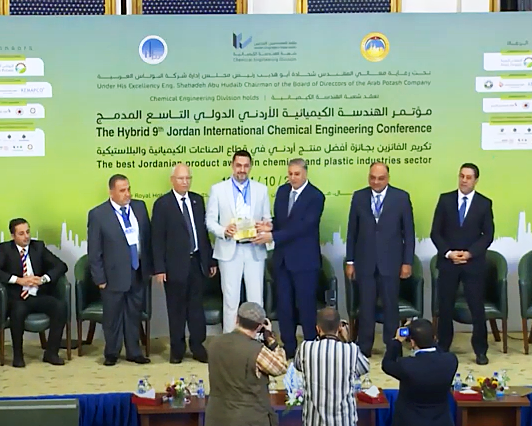 MCFP
October Friday, 2021
After our success of wining "Best Jordanian Product Prize 2018 – 2020" with AMCOPASTE, we are very proud to inform you that MCFP team success of wining "Best Jordanian Product Prize" 2021 – 2023 with AMCOLON product.
Best Jordanian Product Prize of excellence is announced every 3 years, for the products that prove outstanding results in terms of quality, performance, features, sales growth locally & internationally, and environmentally friendly.
The results had been announced by the Hybrid 9th Jordan International Chemical Engineering Conference, wherein 65 producers in Chemical industries had been participated, MCFP was competing at SME category with 7 qualified short listed producers whom nominated for this prize.
While we are sharing with you our happiness with this achievements, we would like to thank our clients & farmers for the trust shown in AMCOLON and in all MCFP products.
Latest Post

September Wednesday, 2022